Media Magnets
Distinctive events and programs garnering national attention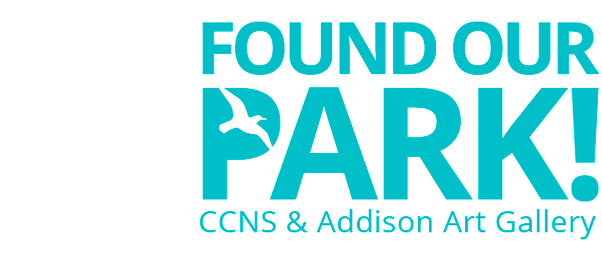 A few years after being designated as the Cape Cod National Seashore's (CCNS) art partner for their 50th anniversary, the Addison Art Gallery became the CCNS's art partner for the 100th anniversary of the National Park Service. Tying in with the national "Find Your Park" campaign, the Agency created "Found Our Park" for the CCNS. Included were plein air days, exhibitions in Truro, Wellfleet and Orleans, and talks in Provincetown, Truro and Eastham. These endeavors are also supported by Friends of the Cape Cod National Seashore and Eastern National.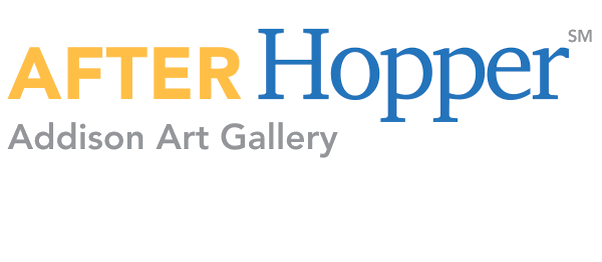 A multi-year endeavor developed for the Addison Art Gallery, "After Hopper" has receives coverage for more fully associating Cape Cod with America's greatest realist painter, Edward Hopper, and celebrates the artists of today inspired by him and the places he painted on Cape Cod. Tactics include paint outs, film showings, panels, logowear, exhibitions and receptions in concert with multiple organizations and venues including Truro Historical Museum, Truro Public Library, Truro Yacht Club, Hopper House Tours, Wellfleet Public Library, Eastham Public Library and the Cape Cod Museum of Art. "After Hopper" artists were featured in a Globo TV travel segment.
Early in the 1990s, Cape Cod was experiencing a significant loss in tourism dollars due to the perception that the region was overdeveloped and crippled by traffic. With the backing of Cape Cod's major resorts, Addison created "Celebrate Cape Cod" to promote the enticing natural wonders of the region. Supported by politicians, including a Governor's Proclamation, and environmentalists, the agency implemented an intense media campaign highlighted by a five-day fam tour of lodging and dining establishments, environmental organizations and areas of natural beauty.

In a time when most media attention was on problems, the campaign resulted in positive coverage of the Cape's unspoiled marvels by WBZ TV, Chronicle, WGBH, Resorts & Incentives, Yankee Magazine, the Boston Globe, Brockton Enterprise, Worcester Telegram, AdAge and AdCom among others. According to an assistant editor at Yankee magazine, "I have to say there's a big difference between my impressions before this trip and now."


Branding and Marketing
Expert development and marketing of new or existing brands
through thoughtfully crafted print and digital media
Seamen's Bank Annual Reports
Distinctive reports weaving historical photos, art, research, and financials together, connecting this important institution to the fabric of the communities it serves.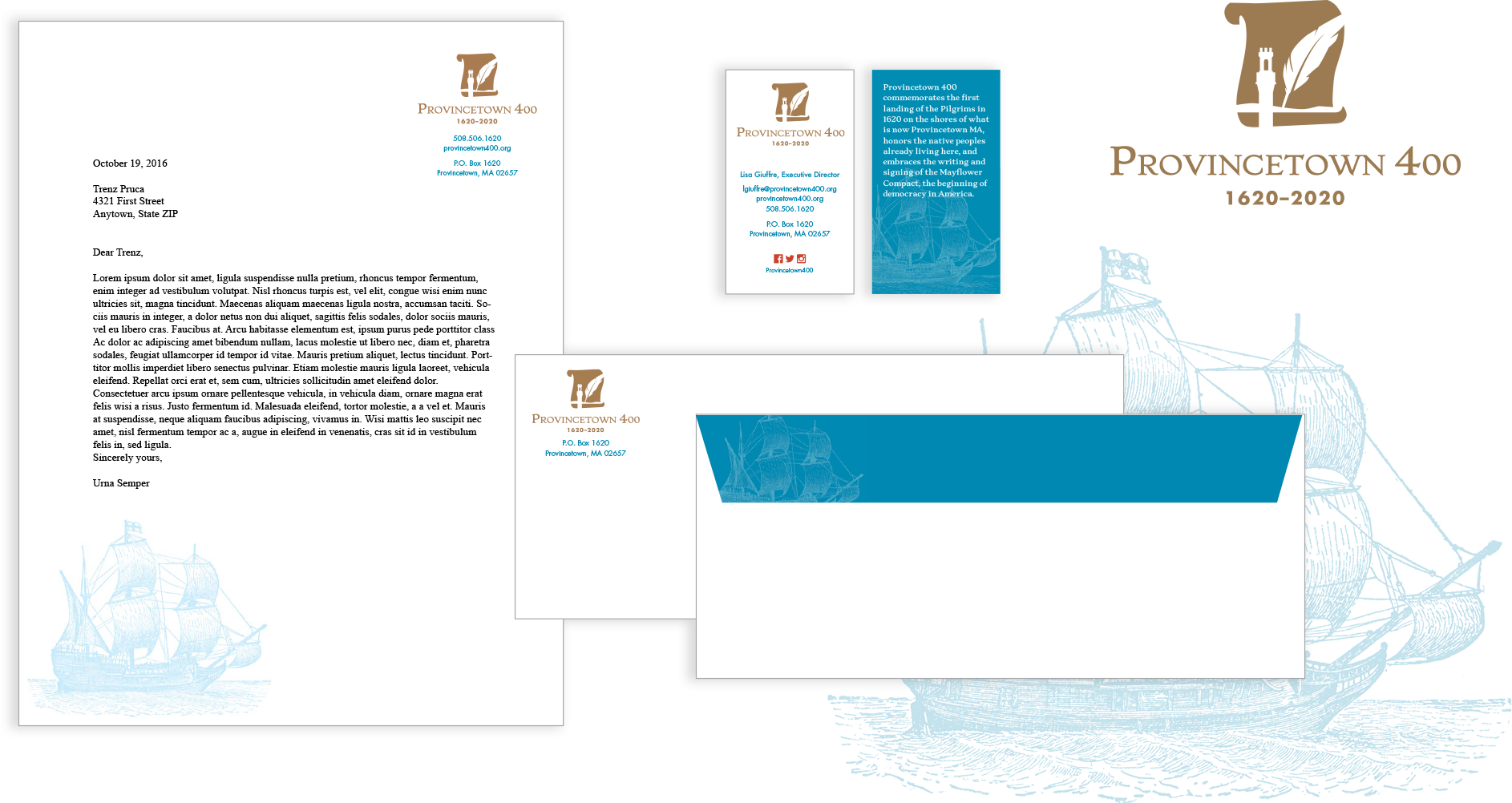 Provincetown 400 Identity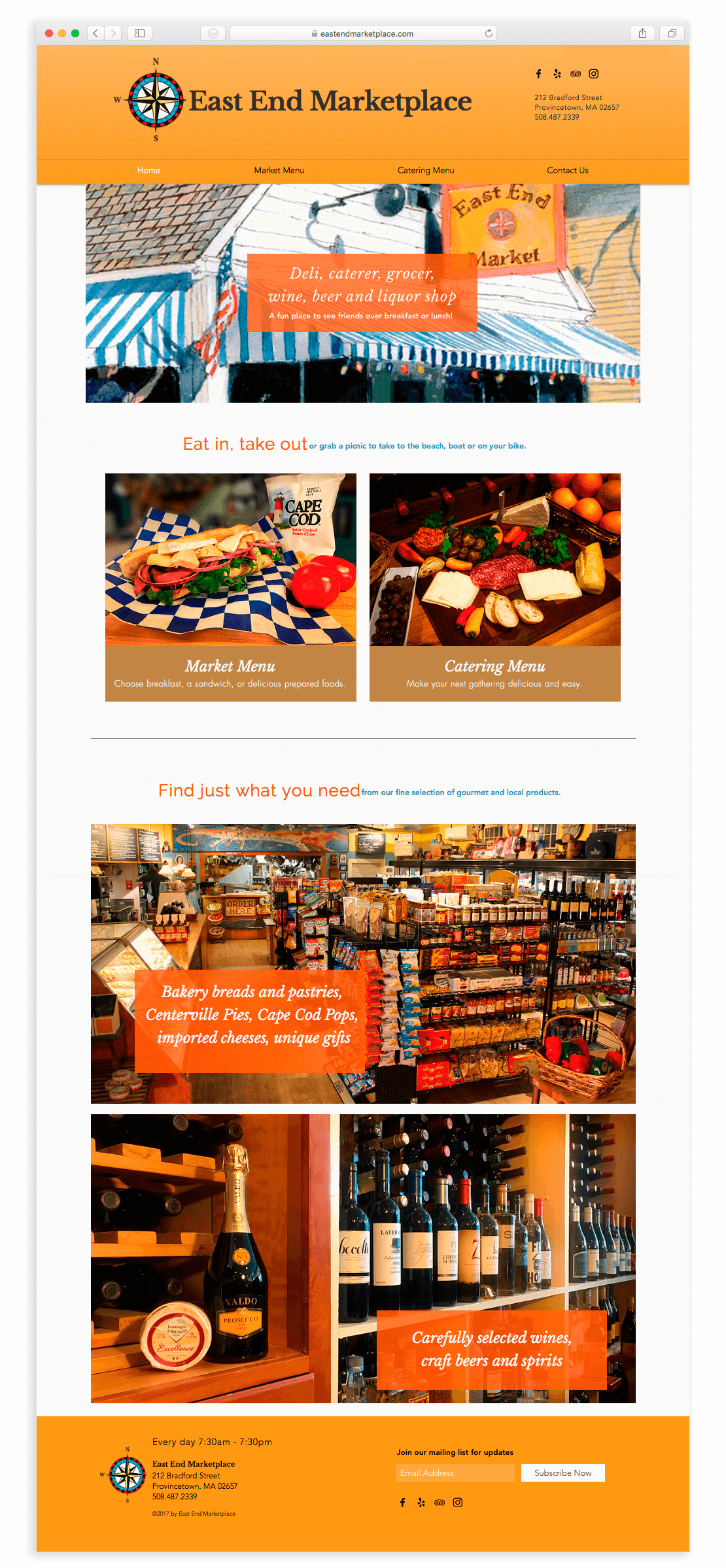 East End Marketplace Website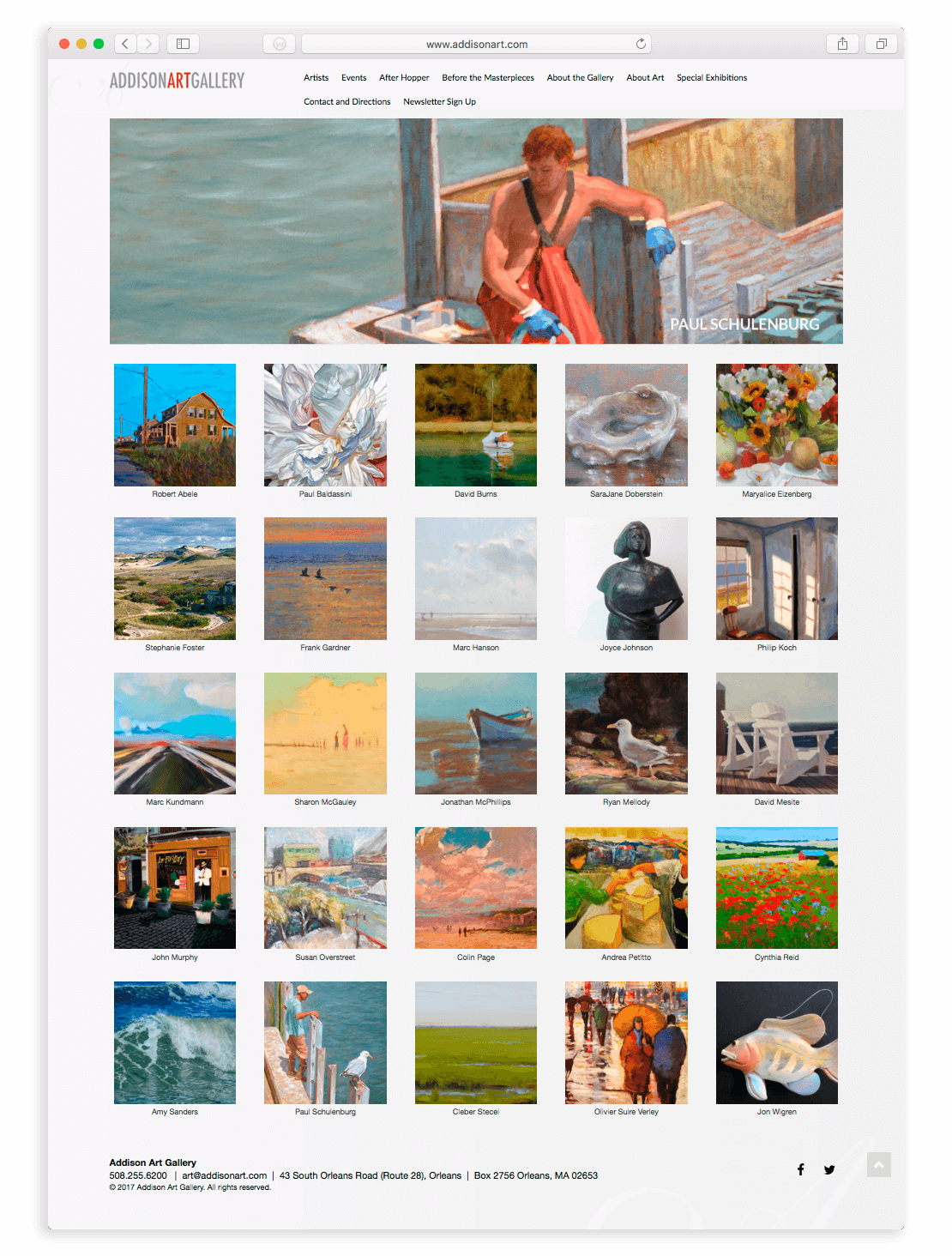 Addison Art Gallery Website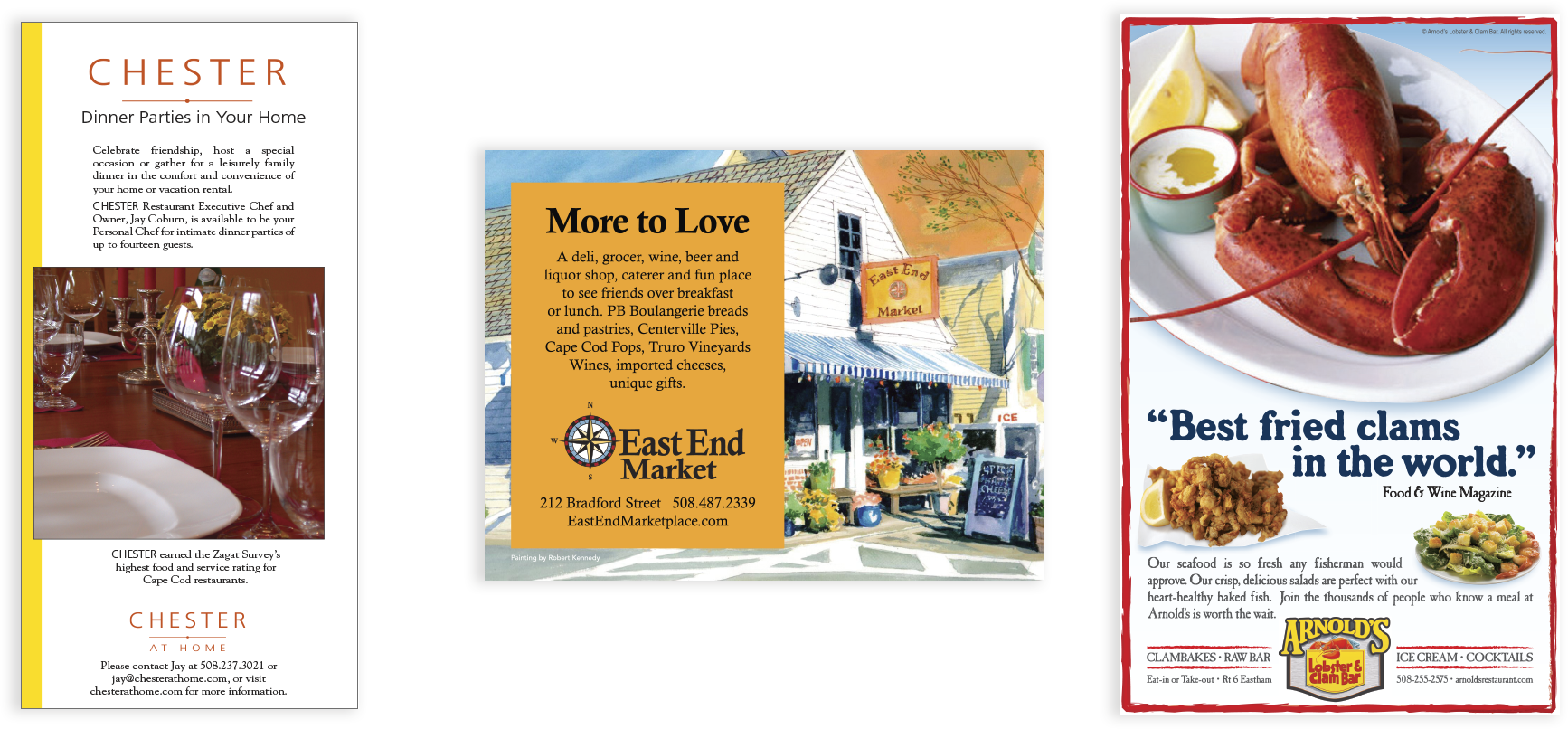 Advertising
Campaigns as unique as you.
"I wrote two guidebooks about the Cape from scratch, and revised others. I would not have the slightest understanding of Provincetown without Helen Addison's invaluable assistance. On several press trips over the years, she introduced us to the lesser-known movers and shakers. She gave us an insider's view of the town, and a deep understanding of what draws people there. In traveling the world for three decades, I've not met a better publicist." — Sandy MacDonald
"Needless to say, I have had extraordinary success with communications, public relations, fresh ideas, and more from my association over the years with tireless Helen Addison." — Ron Robin, Mews and former Chair of the Provincetown Municipal Advertising Committee
"I want to take this opportunity to express to you my enthusiastic support for Celebrate Cape Cod Week." — Gerry E. Studds, House of Representatives
"I've known Helen Addison for 20+ years during my tenure as author of the region's best selling and most beloved travel guide: Cape Cod, Martha's Vineyard and Nantucket: An Explorer's Guide. She is one of the Cape's most community-minded, supportive and forward-thinking business people. I've watched her build strong strategic partnerships to promote events, causes and artists. And I've experienced first-hand her engagement with the media. Like me, she is always in service of bringing more visitors to Cape Cod and ensuring they enjoy themselves once here." — Kim Grant, Travel Writer and Editor
"I credit this marketing agency for helping make each of my businesses a success. We have already gotten catering jobs from the website they did for us. This never happened from our previous sites." — Michael MacIntyre, East End Market, former owner of Land's End Inn and Brass Key guesthouses
"You were terrific and I learned so much." — Garland Waller, WBZ-TV 4
 The Addison Agency   |  508.237.4661   |  marketing@addisonart.com  |  43 South Orleans Road (Route 28), Orleans  |  Box 2756 Orleans, MA 02653
Dedicated to efficiently maximizing results for select businesses and non-profit organizations. Websites, social media, email, print, broadcast, collateral, public relations, etc.