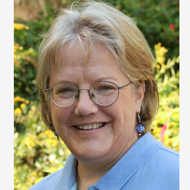 Truro artist Amy Sanders paints richly detailed paintings, capturing the serenity and beauty of nature. She portrays the power of the ocean and bay, the peaceful and fragile landscape of the pine woods and dunes, the intricacies of tidal pools, the joy of beach goers, and the changing atmosphere of the Outer Cape.
Amy is a pastelist. As a dry pigment, using skillful layering of the pastels allows light to bounce among the particles creating the radiance and intricacy that define her work.
An award-winning artist, Amy is a Signature Member of the Pastel Society of America, and a respected art juror in the art show circuit. Her work resides in collections throughout New England and abroad. She enjoys commissioned work and has completed successful commissions for Seamen's Bank, Blue Gateways Inn, The Depot, Wellfleet Congregational Church, Truro Historical Society, Christian Union Church of Truro and numerous private clients. She has exhibited in galleries in Connecticut and on the Cape, and has been represented solely by the Addison Art Gallery of Orleans, Massachusetts since 1998.
Artist's Statement
"While painting I become drawn into the scene. It's an extraordinary sensation where I can feel the sand between my toes, smell the salt air, or hear the roar of the ocean. To bring that sensation to others is my primary goal.
"I paint and am not a professional photographer because of the unique difference that painting brings to the scene. Many work is highly realistic, with edges softer and colors richer than photographs. There is also a depth that one does not find in a photograph. Objects in the distance have smoother edges and less detail — more typical of how the eye sees than a camera. While I often use photographs for reference, there is a richer emotion from the spectacular beauty of a scene when creating painting, that I hope carries through to the viewer."
Awards
Award 19th Annual Pastel 100 Competition for "High and Dry" April 2018, Pastel Journal
Honorable Mentions, 10th Annual Pastel 100 Competition for "Passing Offshore" and "The Collection" April 2009, Pastel Journal
Publications
International Artist: Citing her exceptional eye for composition and mastery of the pastel technique, International Artist magazine pursued Amy Sanders to write for their respected publication which is distributed worldwide. The articles cover the controversial topic of whether or not photographs are a legitimate tool in an artist's arsenal, the use of multiple layers of contrasting color to build richness into a pastel work and the use of a wide range of values to create depth.
Pastel Journal: Amy's work appears in the February 2011 issue as representative of the region of New England. She was a featured artist in that publication again in December 2012 with the article "Making Waves." She will appear again in April 2018as one of the winners of the Annual "Pastel 100 Show."
American Art Collector: Amy was featured in "Women Who Paint" in July 2006.
Exhibitions
31st Annual Juried Web Show, International Association of Pastel Societies with "Nauset Stones"
45th PSA Annual Exhibition: "Enduring Brilliance" The National Arts Club, NYC, NY with "Topeka Glacier"
"Standing Tall: Lighthouses in Cape and Islands Art" Cape Cod Museum of Art, Dennis, MA
"Faculty Show" Truro Center for the Arts at Castle Hill, Truro, MA
"Pastels By Invitation: An Intimate Group of Nationally Recognized Pastelists" Creative Arts Center, Chatham, MA